Got the rod in late last week, just in time for the GA trip with my family.
Caught one of the tiny bows on it w/ a dry, and it was just fine and dandy.
Today I hit one of the ditches near home/work for 20 minutes and really worked it over. Was using rod-length Nissin Oni #3 LL, and just over 2' of 5X. I threw a small popper, a #12 ant pattern, and then a double bead-head kebari. All were easy to cast, but the beadhead was the most fun. I could cast it somewhat gently, or make a big plop with it, which drove the sunfish nuts. It seemed like every cast brought one to hand. Most were palm sized, but about a quarter were larger, the rest were micros haha.
The bigger fish put a nice bend in the tip sections, the average ones a little less so. The rod is light enough and sensitive enough (just like the Kiyose SF's we all love) to feel every head shake and run… but there is PLENTY of power in reserve if you just want to yank the fish in, and show them who is boss.
I need to get some beads of my own, and start tying bead-heads. This rod will be a lot of fun to nymph with.
average catch today. There were also green sunfish, and everybody's favorite- the redbreast.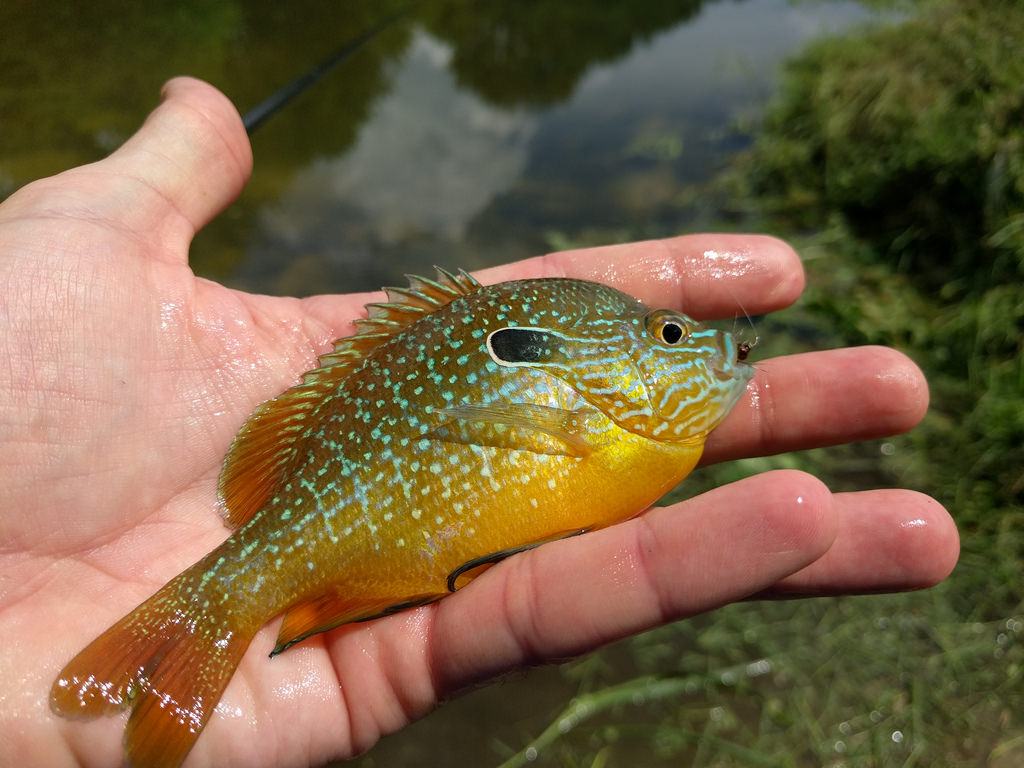 IMG_20170615_144648 by Chris Lynch, on Flickr
On the lower side of this ditch, which is kinda a creek that goes through the woods, I nearly stepped on this guy. Didn't notice him until he was swimming towards the shore, having just come from literally right where i was standing. Big fat cottonmouth.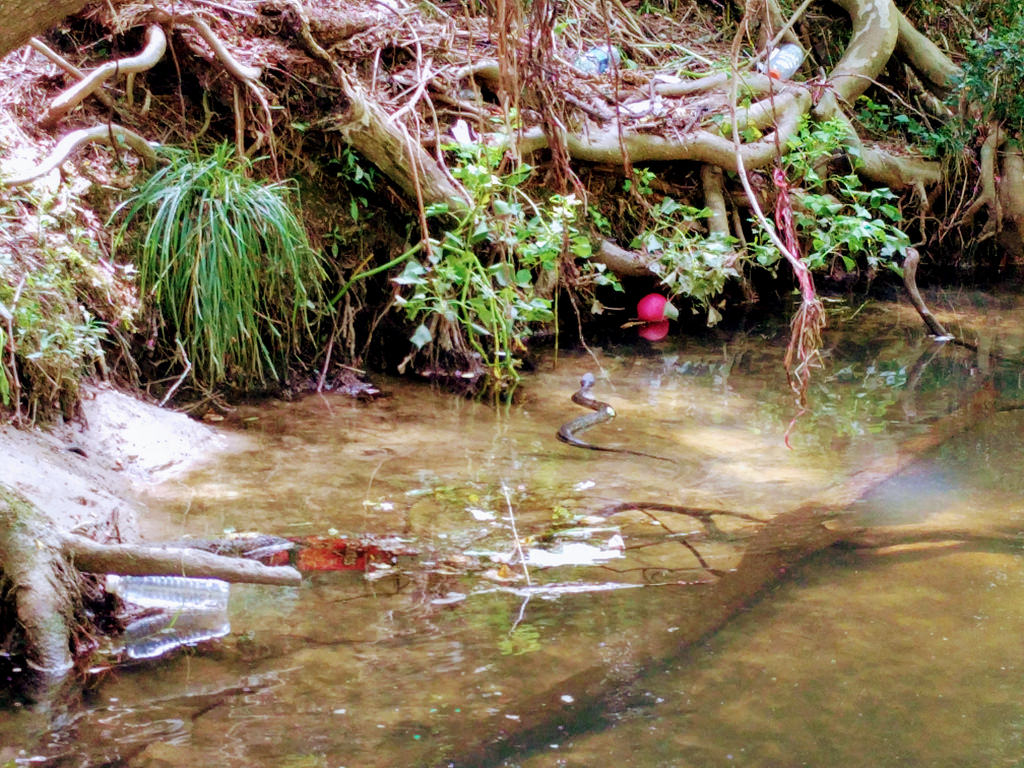 IMG_20170615_141407 by Chris Lynch, on Flickr