This past season I decided to investigate the various brands of tippet out there to see what I liked and if there was any noticeable difference. This was by no means a quantitative scientific inquiry, it was much more of a qualitative inquiry based on how, where, and what I fish for. It's also influenced by the knots I use as well. This year I will likely continue doing this as I have not come to any concrete conclusions as of yet.
I tried the following in 5x, 6x, and a couple in 7x sizes and in no specific order.
Umpqua Nylon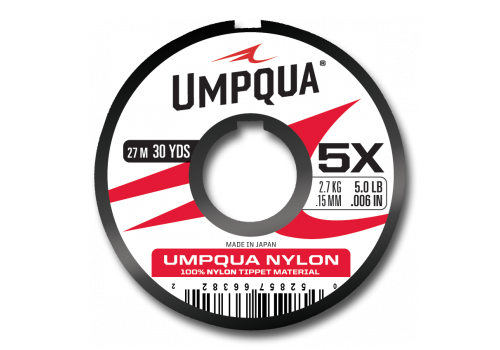 Rio Powerflex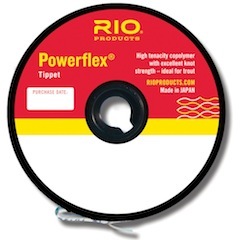 Rio Fluorflex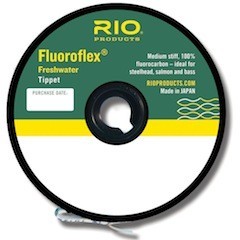 Orvis Superstrong Plus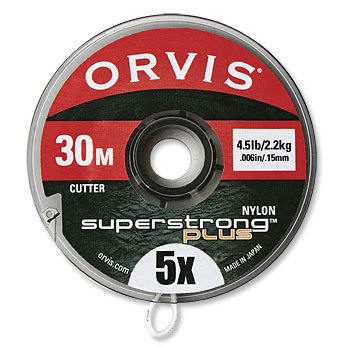 Orvis Mirage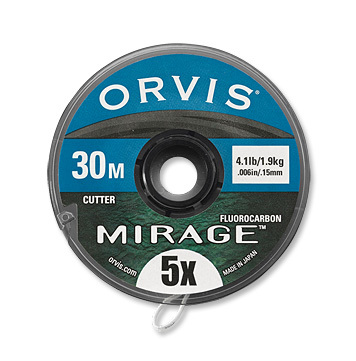 Of those, I can always buy the Umpqua at my local outdoor shop, about a 10 minute walk from my house. They will on rare occasion carry the Rio Powerflex. Unfortunately, their fly fishing section is very limited.
The Rio Fluoroflex I bought at a fly shop on my way to a special spot on opening weekend last year when I realized I had forgotten all of my line and flies at home (fortunately I had a level line and a single fly on my rod already)! I also knew I was nearly out of tippet anyhow.
I also stopped at the Orvis flagship store a couple of times when fishing near there and was convinced by the guy behind the counter to get one spool of the Mirage. It was new last year and supposedly had/has the best knot holding capabilities of any tippet on the market. At least that's what Orvis claims. It is by far the most expensive of all of these.
Last but not least, is the Orvis Superstrong Plus. It's easily found at most fly shops and online.
Of all of these, I have used the Umpqua and Rio Powerflex the most over the years in western fly fishing. I've used the Orvis Superstrong quite frequently over the years as well. Following are some observations:
Umpqua
Seems to break more easily compared to similar sized fluorocarbon tippet
Doesn't seem to hold knots all that well. I've had the most flies come off due to knot release than any other tippet
Cheap and easy to find
Powerflex
Cheap and easy to find
Strength to size seems decent
Knot holding is decent, some knots seem (in my experience) to hold better than others
Fluoroflex
Strength to size seems quite good
Knot holding is certainly above average, rarely have had a knot come out of this
Easy to find, but a little more expensive
Orvis Superstrong
Very similar to the Rio Powerflex in my experience
Orvis Mirage
Becoming easier to find, the first few months only seemed regularly available at the Orvis store, now available everywhere
Quite expensive in my opinion (Costs 3 times more than Umpqua & Superstrong)
Knot holding was amazing (the salesman said it was, but I initially doubted it)
Strength to size also seems very good, 6x seemed stronger than others
These are only my personal and non-scientific observations for my own purposes. I did not seem to notice any real difference between the various fluorocarbon tippets regarding visibility to fish.
What do you use and/or like?