Found this on the 釣り好き老人の日々 blog [ ? Days of Fishing Like Old Men ? Good Fishing Days of an Old Man ?]
It's a pretty cool looking kebari. Maybe fish would like them too.
Some people believe fish are attracted to blue color.
But probably illegal here. Using Blue Jay feathers may run afoul of the Migratory Bird laws.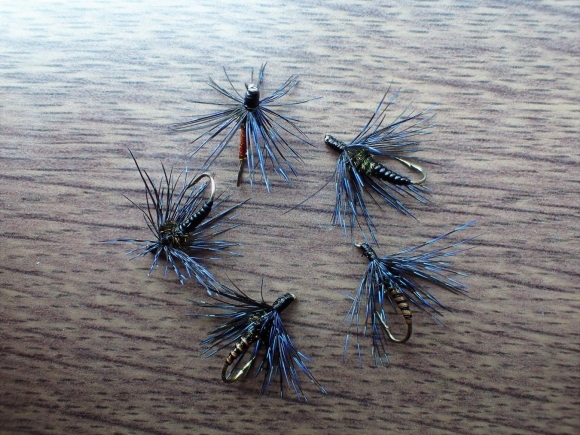 カケスの羽の毛ばり Jay Feather Kebari