Hi everyone,
I am a novice fly tier, with most experience with Western nymph and wet fly patterns.
I recently moved into tying Tenkara flies with okay success. I am finding the hackle to be more of the challenge than I had anticipated.
What type of hackle do you typically use? I have been using grizzly hackle, but the hackle fibres seem so thin. I am hoping to find hackle with thicker, fuller fibres. I attached a pic of a fly that appears to have thick, full fibres. Wondering if anyone might know the type of hackle used in this pic.
Thanks!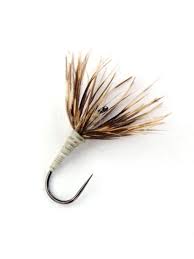 Jason