LaSportiva has finally gotten their TxC canyoneering boots out, and I grabbed a pair on the hope that they'll be as good a rough terrain tenkara fishing boot as the long discontinued 5/10 Canyoneers.
Narrower than the 5/10s they fit more like a climbing shoe, and for me that's a big positive. The soles grip on slick wet granite like crazy, and the long approach hike was nice because they're substantially lighter than my 5/10s. Happy feet at the end of a long day and a lot of high country brookies.
Priced less than boots marketed for fly fishing too.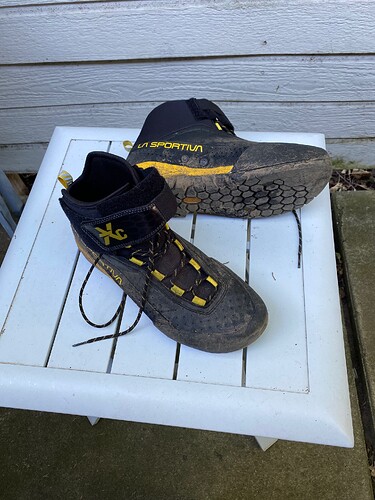 I wear a 46, and bought these in a 44.5 planning on wearing just a thin wicking sock, not neoprene. Drain crazy fast.