Once in a while I find websites or videos of people tying Banshū Kebari, that I think are mostly used for Ayu fishing.
Most are much fancier than Tenkara kebari, although a few are quite similar to typical Tenkara kebari. Such as the two in the middle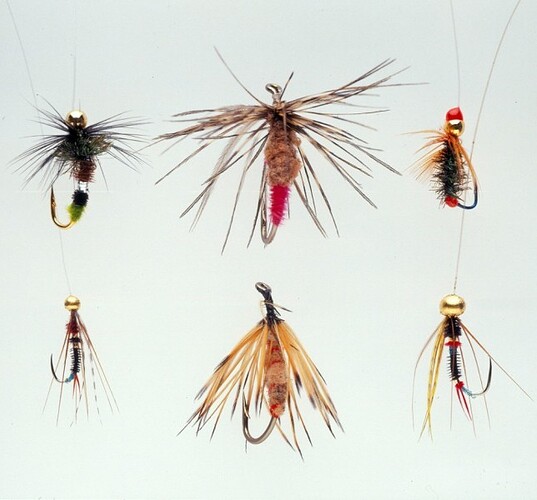 from this website:
http://kougeihin.jp/item/1414/
I have often wondered what the tool they use to hold the hook while tying them is called.
But I have not yet found a name for these tools. Even when doing a search with this phrase - 播州毛鉤・巻き道具用 Tools for wrapping Banshū Kebari. They appear to be a staff about 1m in length, with a set of jaws to hold the hook. Does anyone know what this tool is called?
Similar to these: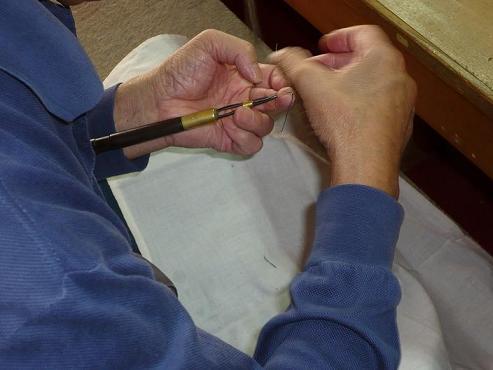 The second image is from this website:
http://plaza.rakuten.co.jp/tanbafunclub/diary/?ctgy=5
The first image is from this video:
丹波図鑑・手仕事編「丹波播州毛鉤」
Tamba picture book - handiwork ed., "Tamba Banshu fly"
https://www.youtube.com/watch?v=iHT3cFNyWqs
Some of them appear to use gold leaf. As seen near the end of this video:
私が作ります、製作工程.mpg
I will make it, Production process. Mpg
https://www.youtube.com/watch?v=vuk9Af0vCMc
Anyway, interesting kebari. But I mostly wonder what the hook holding tool is called.